Dalap TRO 60 230/12V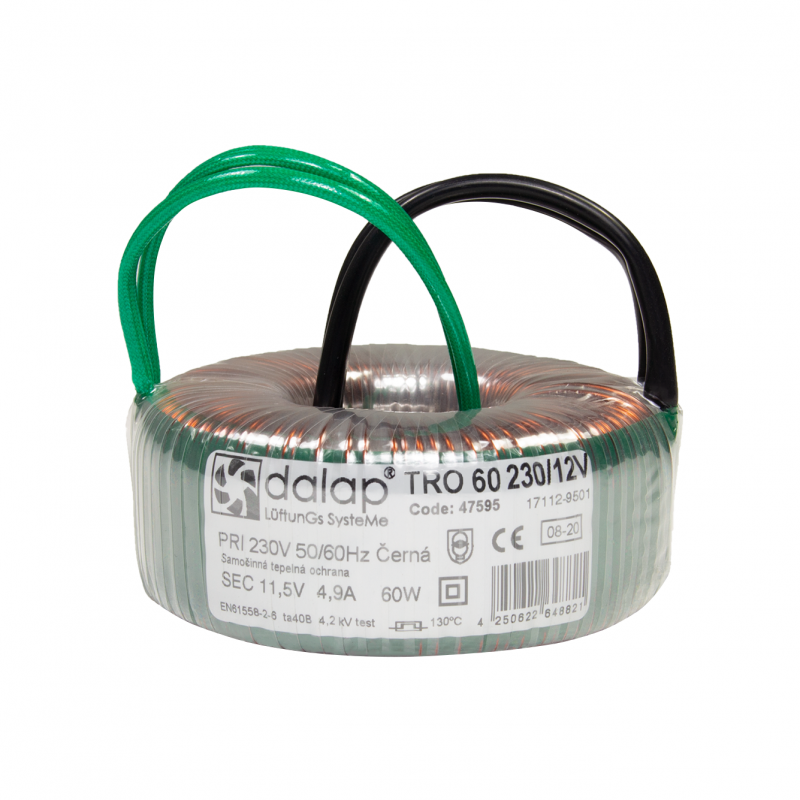 Dalap TRO 60 features small dimensions, weight and losses while retaining favourable price.
Combination name
Code
EAN
Availability
Price VAT excl.
Preis VAT incl.
Add to cart
APPLICATION
Transformers designed for powering 12V systems (short circuit and overload protection).
---
DESIGN
The transformer are made with Class II insulation and protection grade IP00.
Maximum ambient temperature 40°C, thermal class of insulation B (130°C).
---
CUSTOM CODE: 85043129
Model
Dimensions [mm]
A
B
C
D
Weight [kg]
Download
Dalap TRO 60 230/12V
80
37
120
120
0,648
Detail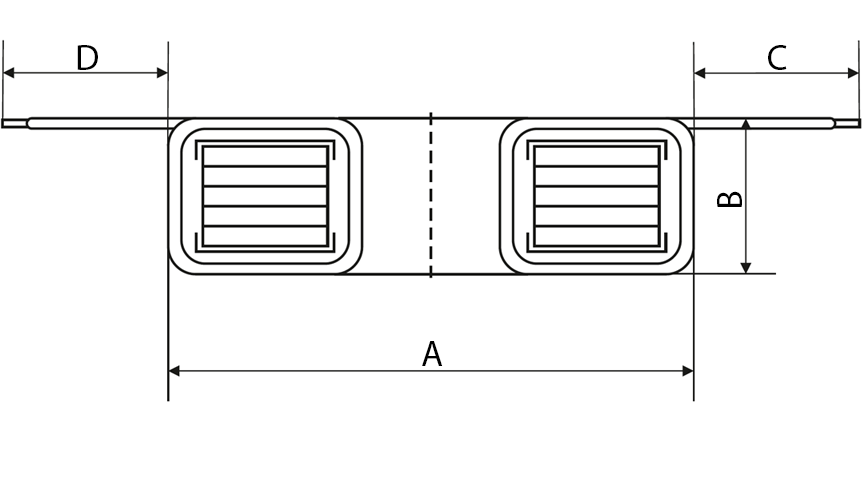 Model



PRI
voltage / frequency


[V] / [Hz]
SEC
voltage / frequency




[V] / [Hz]

Power
consumption


[W]
Maximum load
current


[A]
Thermal
 class of
insulation

[°C]
Maximum
ambient
temperature

[°C]
Ingress
protection




Dalap TRO 60 230/12V
1∼230/50
1∼11,5/50
60
4,9
130
+40
IP00