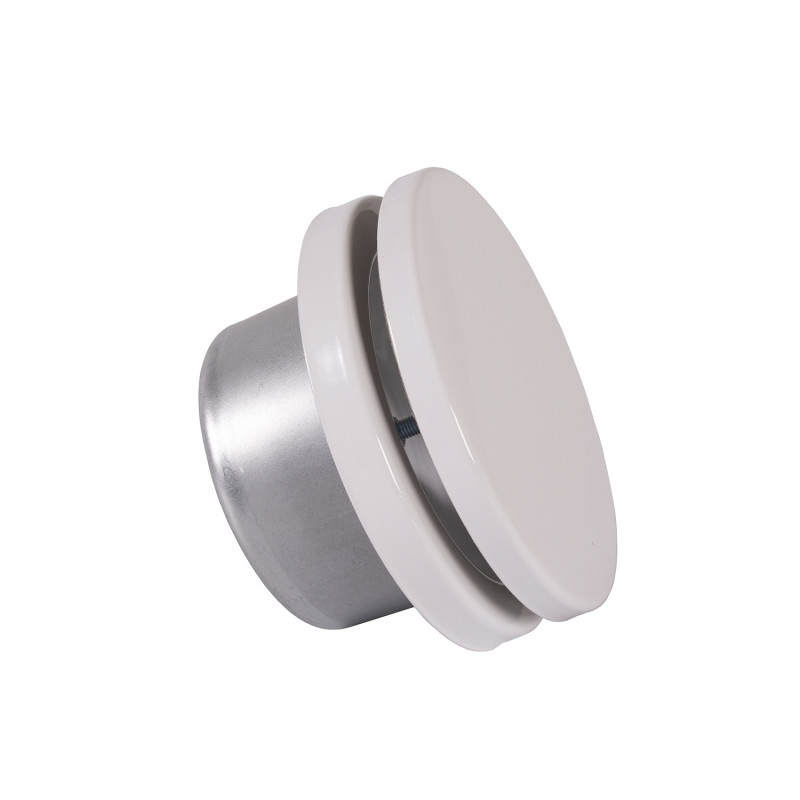 Dalap TVMI air supply valves can be installed in the ceiling, on the wall or directly in the mouth of a ventilation duct using a dedicated DALAP TVMI mounting frame.

They allow smooth adjustment of the air exhaust flow rate by rotating the disk closure in the centre. The air flow rate depends on the opening ratio, i.e. the distance between the disk closure distance and the round bezel, and it is set with a locknut.

The carefully designed geometry of the valve guarantees low noise level as well as quick and easy installation.

The air supply valves are available in sets with a mounting frame (product code: Dalap TVMI).