Series LT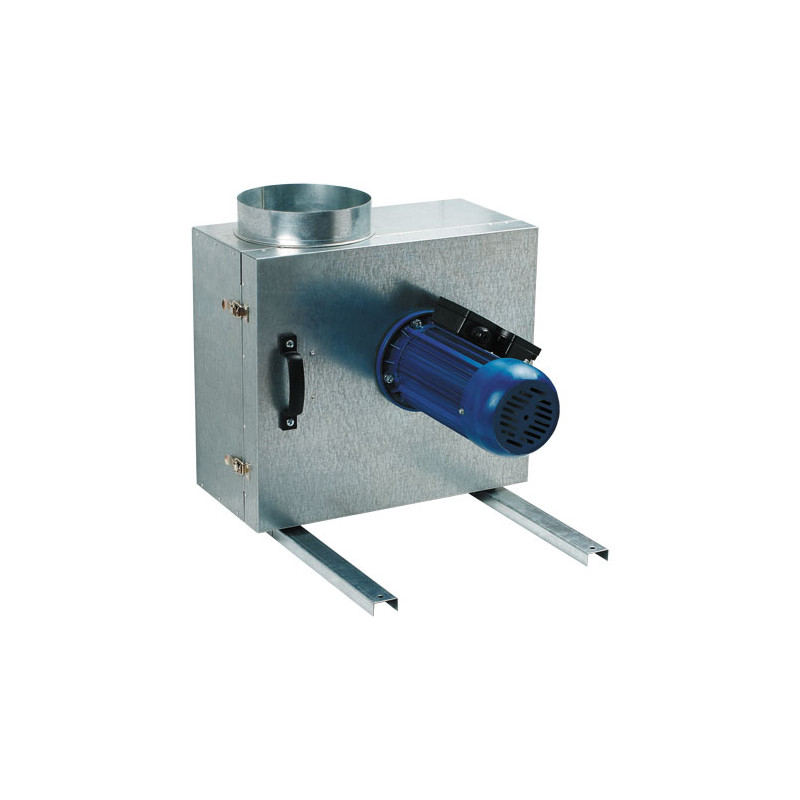 Centrifugal kitchen fan in a sound-insulated casing with air capacity up to 3500 m³/h.
Combination name
Code
EAN
Availability
Price VAT excl.
Preis VAT incl.
Add to cart
APPLICATION
The fan is designed for extraction of contaminated hot air up to 110 °C (120°C within 60 minutes), in conditions of high air resistance in the system. This fan model suits the following applications: - kitchen exhaust ventilation systems; exhaust ventilation systems for removal of post welding gases; industrial bakery ventilation systems.


DESIGN
The fan casing is made of galvanized steel plate and is internally insulated with a 50 mm mineral wool layer. The swivel block of the impeller and motor provides easy access to the fan internals for easy and effective cleaning. The intake and exhaust flange diameters match standard ventilation air ducts and are equipped with rubber seals. The fan is installed in the mounting frames with integrated vibration connectors.


MOTOR
The fan is fitted with a reliable, maintenance-free single or three phase motor with a short circuit rotor and a high-efficiency steel centrifugal impeller with forward curved blades. The motor is equipped with integrated thermal contacts with terminals leading outside for connection to an external protection device. The impeller is mounted on the motor shaft and is balanced, both statically and dynamically. The motor has F class motor winding insulation and IP 54 ingress protection rating. 


SPEED CONTROL
The fan has both step and smooth speed control options with a transformer or frequency speed controller. Several fans may be connected to one controller if the total power and operating current do not exceed the rated controller parameters.


MOUNTING
The fan is designed for connection to round air ducts. It can be wall-mounted using a mounting bracket (separate delivery). The fan is connected to mains power via the terminal box on the motor. The cable length must be long enough to enable motor-impeller block opening and closing.

CUSTOMS CODE: 84145935
Model



Voltage (V)


at 50 Hz

Power


consumption (W)
Current (A)


r.p.m.



Maximum air


capacity (m³/h)

Sound pressure


level at 3m (db(A))
Weight (kg)


Graphs


LT 150
1∼230
180
1.7
1450
700
41
17
 Detail 
LT 160

1

∼230

180
1.7
1450
700
41
17
 Detail  
LT 200

1

∼230

550
3.0
1475
1600
45
25
 Detail 
LT 250

1

∼230

1500
11
1500
3500
51
40
 Detail