Series VIT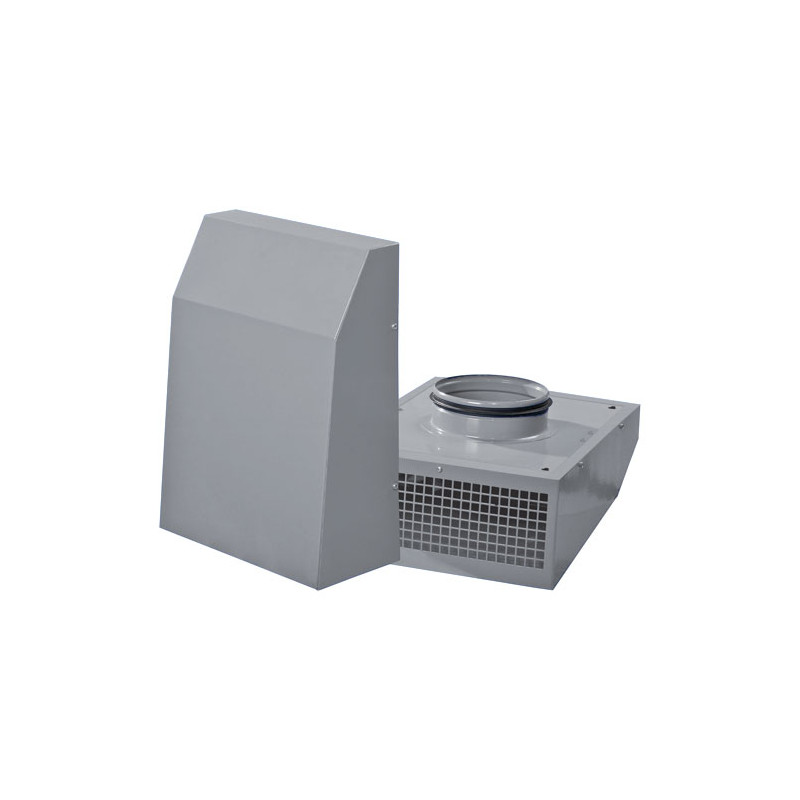 Exhaust centrifugal fans in steel casing with air capacity up to 710 m³/h for outdoor surface mounting.
Combination name
Code
EAN
Availability
Price VAT excl.
Preis VAT incl.
Add to cart
APPLICCATIONS
Exhaust ventilation system for various premises designed for air exhaust with a temperature up to 55 °С. Direct air exhaust is provided.


DESIGN
Steel casing with polymeric coating ensures motor protection against direct humidity exposure in case the unit is mounted outdoor. The fan base is fitted with a guard against birds and rodents. Air is exhausted vertically downwards.


MOTOR
The centrifugal impeller with backward curved blades is powered by a single-phase motor with an external rotor and overheating protection with automatic restart. The motor is equipped with ball bearings for a long service life designed for at least 40 000 hours. For precise features, safe operation and low noise, each turbine is dynamically balanced during assembly. Motor protection rating IP 44.


SPEED CONTROL
Smooth or step speed control with a thyristor or autotransformer speed controller. Several fans may be connected to one speed controller provided that the total power and operating current do not exceed the rated speed controller parameters.


MOUNTING
The fan is designed for outdoor surface wall mounting and connection to round ducts having the respective diameter. The fan is powered via its external terminals. Electric connection and mounting should be performed in compliance with the manual and wiring diagram provided in the unit operation manual.

CUSTOMS CODE: 84145935
Model


Voltage (V)
at 50 Hz
Power
consumption (W)
Current
(A)
 r.p.m.
   
Maximum air
capacity (m3/h)
Sound pressure
level at 3m (dB(A))
Weight
(kg)

Downloads
 
 VIT 100
230
71
0.31
2530
325
54
3.82
 Detail 
 VIT 125 
230
75
0.33
2475
485
54
3.82
 Detail 
 VIT 150
230
96
0.42
2400
630
58
4.53
 Detail 
 VIT 160
230
95
0.41
2440
650
60
4.53
 Detail 
 VIT 200
230
96
0.42
2515
700
62
4.62
 Detail 
Model
Dimensions (mm)
ØD
B
H
L
Downloads
VIT 100
99
260
355
138
 Detail 
VIT 125
124
260
355
138
 Detail 
VIT 150
149
300
400
138.2
 Detail 
VIT 160
159
300
400
138.2
 Detail 
VIT 200
199
300
400
138.2
 Detail