Series TFO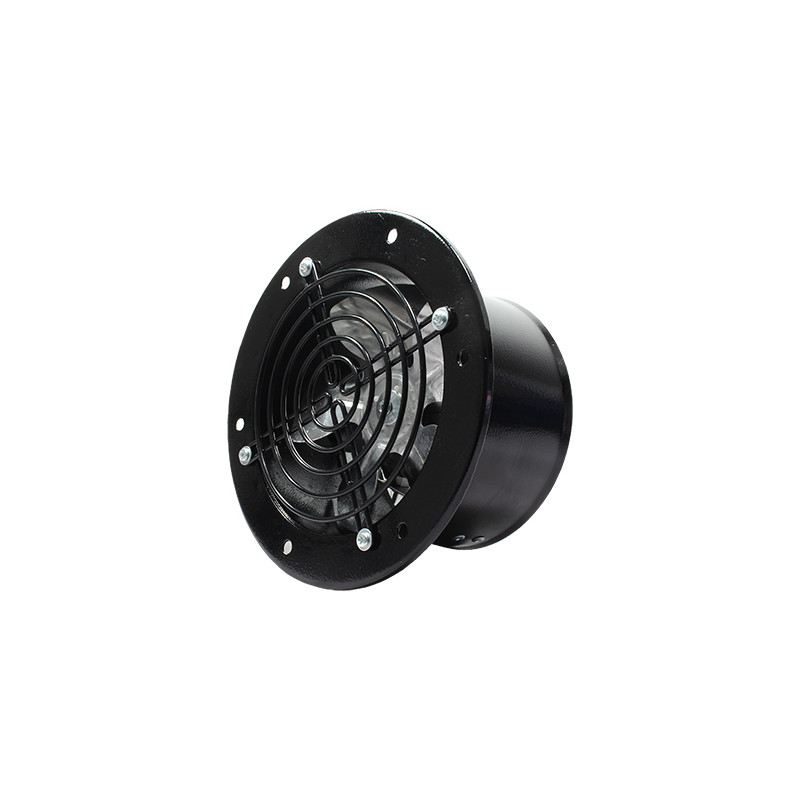 Low pressure axial fans in a round steel casing with air capacity up to 1700 m3/h for wall mounting.
Combination name
Code
EAN
Availability
Price VAT excl.
Preis VAT incl.
Add to cart
APPLICATIONS
Combined supply and exhaust ventilation system for various premises where high air capacity at relatively low system resistance is required.  TFO fans can be used for direct air exhaust or pressurization in smoke ventilation systems. TFO fans are suitable for outdoor wall mounting.
DESIGN
The fan casing and the impeller are made of steel with a polymeric coating.  The TFO fan terminal box is equipped with a cord for remote connection.
MOTOR
The impellers are powered by two, four or six-pole, single or three phase asynchronous motors with external rotor and built-in thermal overheating protection depending on the model. Ball bearings in the motor provide a long service life designed for at least 40 000 hours. Motor protection rating IP 44.
SPEED CONTROL
Both smooth or step speed control is performed by means of a thyristor or autotransformer controller.  Several fans can be connected to one controller if the total power and operating current do not exceed the rated controller values.
MOUNTING
The fan is installed on the wall surface by means of a round TFO series mounting plate. The fan is powered through the external remote terminal box. Power supply and installation should be performed in compliance with the manual and wiring diagram on the terminal box.
CUSTOMS CODE: 84145925
Model


Voltage (V)
Frequency (Hz)
Power consumption (W)
Current (A)


r.p.m.


Maximum air capacity (m3/h)
Sound pressure level at 3m (dB(A))
Max. transported temperature (°C)
Weight (kg)


Downloads



 TFO 150
1∼230
50
60
32
26
0,26
0,26
1300
1590
200
205
33
33
40
2,5
Detail 
 TFO 200
1∼230
50
60
43
33
0,28
0,21
1300
1615
405
470
32
31
40
2,5
Detail

 

 TFO 250
1∼230
50
60
68
76
0,48
0,51
1300
1450
1070
1050
37
38
40
3,0
Detail

 

 TFO 315
1∼230
50
60
110
104
0,75
0,7
1300
1365
1700
1650
42
41
40
5,1
Detail