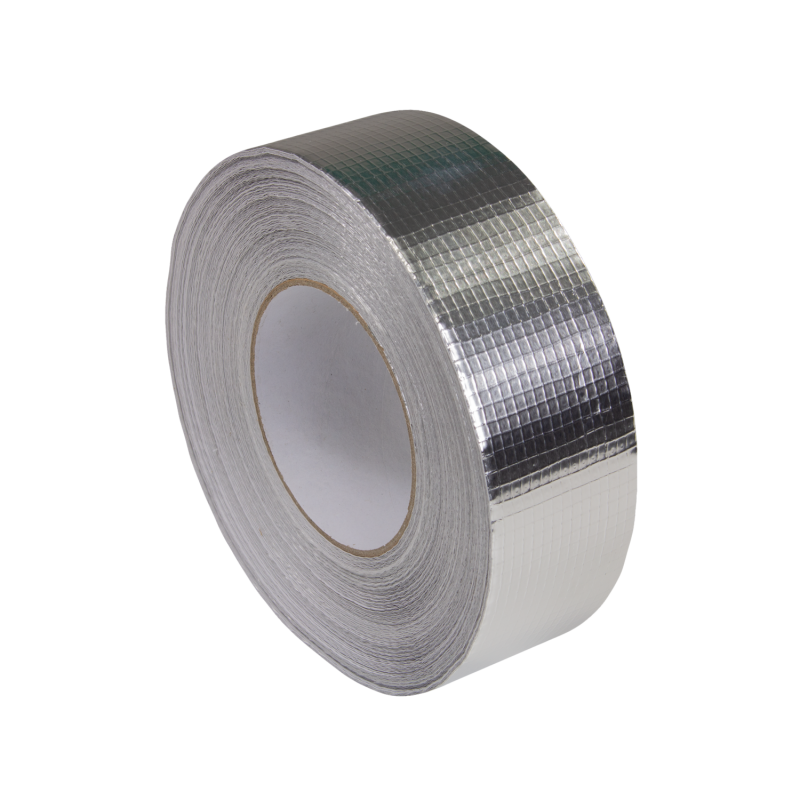 This reinforced aluminium foil tape is part of the market leading range of insulating foil products.

The reinforced foil improves mechanical damage resistance and is ideal for matching the foil finish on insulation products.

The final bond has high shear strength and the foil promotes the optimum balance of surface conformity and tensile strength.

This makes it ideal for lap sealing foil faced insulation materials, metal and duct sealing and other general purpose applications including those within the heating, ventilation and air conditioning sectors.