Flexible round air ducts for ventilation and air conditioning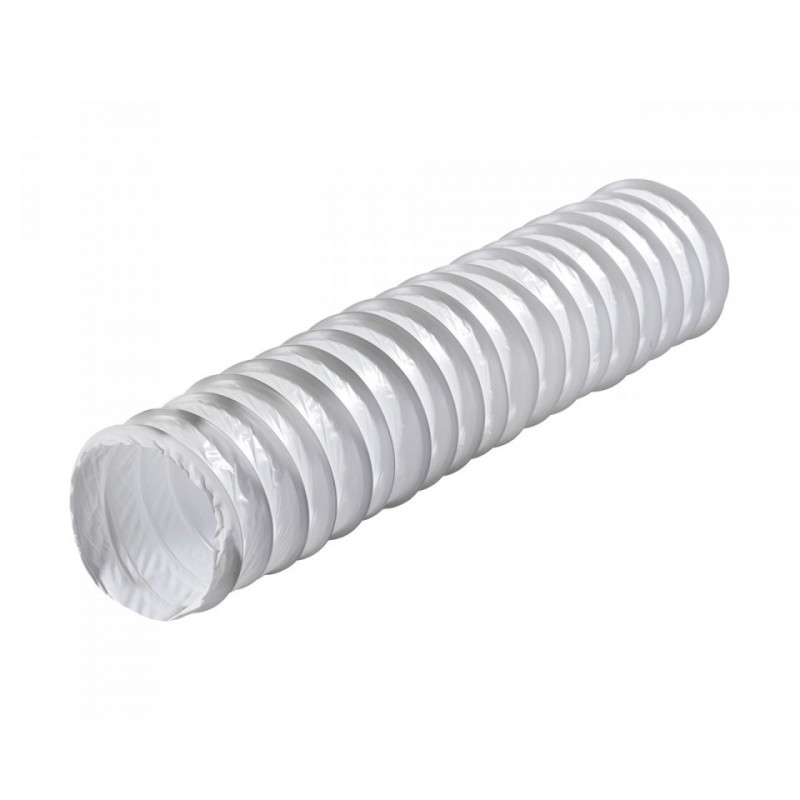 Flexible PVC air duct with a spiral high-carbon steel wire frame.

Combination name
Code
EAN
Availability
Price VAT excl.
Preis VAT incl.
Add to cart
APPLICATION
Plastic round flexible air ducts are used for supply and exhaust vents of public, residential and industrial ventilation systems. The ideal  solution for ventilation of living quarters and office premises.

DESIGN
Flexible PVC air duct with a spiral high-carbon steel wire frame. Flame-retardant, self-extinguishing.

CUSTOMS CODE: 39173100
Model
Dimensions (mm)
range of
size
PVC air
duct base
air duct
wire
max.
length
Weight (kg)
Downloads
 AS-102/1
102
0,065
0,8
1000
0,090
Detail 
 AS-102/3
102
0,065
0,8
3000
0,278
Detail 
 AS-102/6
102
0,065
0,8
6000
0,556
Detail 
 AS-127/1
127
0,065
0,8
1000
0,120
Detail 
 AS-127/3
127
0,065
0,8
3000
0,450
Detail 
 AS-127/6
127
0,065
0,8
6000
0,100
Detail 
 AS-152/1
152
0,065
0,8
1000
0,313
Detail 
 AS-152/3
152
0,065
0,8
3000
0,109
Detail
 AS-152/6
152
0,065
0,8
6000
0,111
Detail