Series ARKAS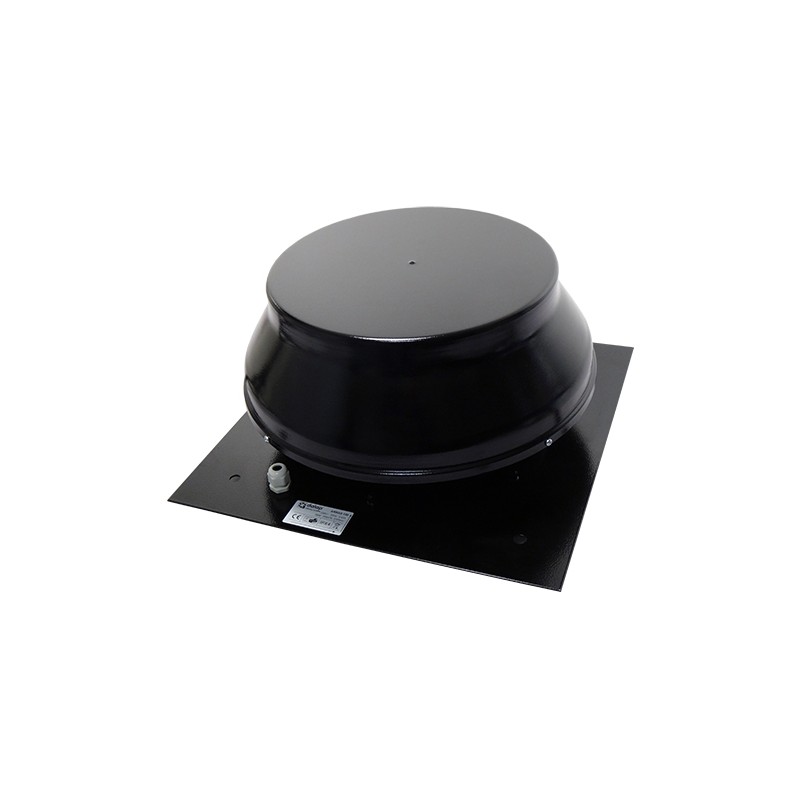 Centrifugal roof fans with air capacity up to 1880 m³/h (50 Hz) in a steel casing with horizontal air exhaust.
Combination name
Code
EAN
Availability
Price VAT excl.
Preis VAT incl.
Add to cart
APPLICATION
Exhaust ventilation system for various premises. Suitable for mounting on all roof types as well as connection to round air ducts from 150 mm up to 315 mm diameter. 

Designed for ventilation of various industrial premises, high-rise buildings, public places, offices, hospitals, restaurants, pools and other premises heated during winter time. 




The fan is not designed for heavy-duty operation in an environment containing dust, solid particles, sticky or fibrous materials. 




DESIGN
The fan casing is made of steel with a polymeric coating. A thin steel connection plate is provided at the base of the fan.


MOTOR
The centrifugal impeller with backward curved blades is powered by means of the single phase motor with an external rotor. The motors are equipped with thermal overheating protection with automatic restart as well as ball bearings for a long service life. For precise features, safe operation and low fan noise, each turbine is dynamically balanced during assembly. Motor protection rating IP 44.


SPEED CONTROL
Smooth or step speed control is performed by means of a thyristor or autotransformer controller. Several fans can be connected to one controller assuming the total power and operating current do not exceed the rated controller values.


MOUNTING
The fan is mounted on the roof directly above the ventilation duct or shaft and is firmly fixed to the flat surface by means of the connecting plate. Electrical connection and mounting should be performed in compliance with the manual and wiring diagram on the terminal box.

CUSTOMS CODE: 84145935

Model


Voltage (V)
at 50 Hz
Power
consumption (W)
Current
(A)
r.p.m.


Maximum air
capacity (m3/h)
Sound pressure
level at 3m (dB(A))
Weight (kg)


   Graphs
  
ARKAS 150
1-220-240
98
0.43
2705 
555
47
6.8
 Detail 
ARKAS 200
1-220-240
154
0.67
2375 
950
48
7.7
 Detail

 

 
ARKAS 250
1-220-240
194
0.85
2790
1310
52
9.6
 Detail

 

ARKAS 315
1-220-240
296
1.34
2720
1880
54
11.6
 Detail